When you search for yakiniku (Japanese BBQ) on your smartphone or other devices when you want to eat it in Ishigaki Island, you will find many results, but there may be differences in evaluations between them and actual experiences, and it can be surprisingly difficult to decide where to go.
Many tourists who visit Ishigaki Island are said to want to try nationally renowned Japanese beef, Ishigaki beef, at least once during their sightseeing trip.
Surprisingly, Ishigaki Island has the highest number of yakiniku restaurants per 10,000 people in the country!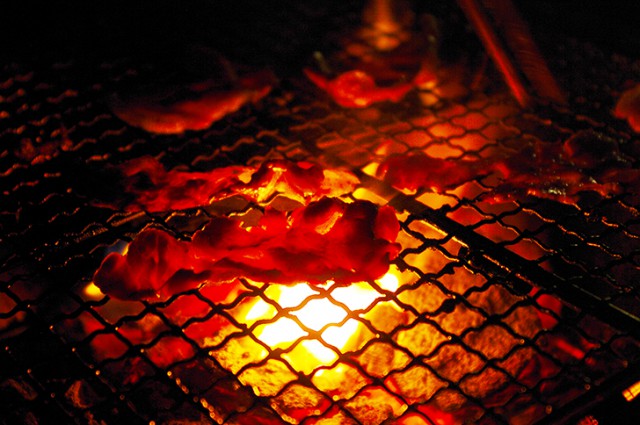 Ishigaki, a island with a population of 50,000, has 32 yakiniku (grilled meat) restaurants (ranked first in the country for the number of yakiniku restaurants per 10,000 people!).
(By the way, the usual ranking for yakiniku restaurants per capita is: 1st place is Iida City in Nagano Prefecture, 2nd is Kitami City in Hokkaido, and 3rd is Matsusaka City in Mie Prefecture, but we did our own research and verification for this ranking! (We'll share more about this another time.)
It's hard to believe that there are so many yakiniku restaurants crowded together on this southern island with a rural image like Ishigaki Island, but the whole island is covered in yakiniku smoke. (Just kidding!)
5 Reasons Why You Should Visit Ishigaki Beef MARU When You Want to Eat Yakiniku on Ishigaki Island
We are located in one of the most competitive yakiniku areas in Japan, Ishigaki WAGYU MARU.
We opened in March 2009 and this year marks our 7th anniversary.
Since our opening, we have continuously provided A-4 and A-5 grade beef, which are perfect for yakiniku, with the best seasoning.
We take pride in our unique restaurant concept and reliable taste.
We want our customers to experience the feeling that MARU embodies, "We love WAGYU yakiniku!"
Because of this, we have come up with 5 reasons why you should visit Ishigaki Beef MARU when you want to eat yakiniku on Ishigaki Island.
1.You can't stop feeling excited from the moment you enter the restaurant!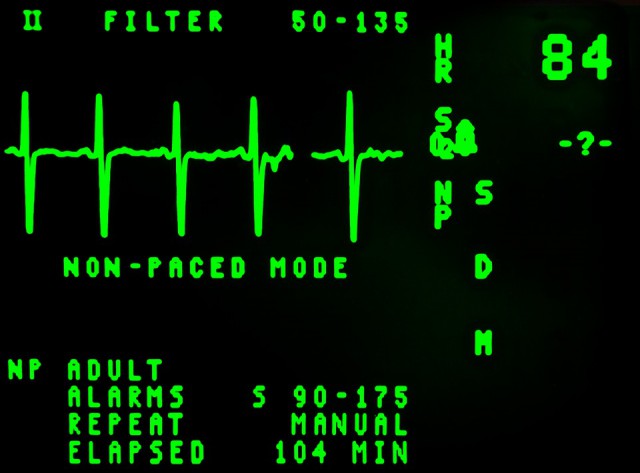 When customers visit our restaurant for the first time, most of them will have some kind of reaction at the entrance. We went to the extent of recording it on-site to see how many people would notice.
But I won't say anything more, please come and experience it for yourself when you visit us.
2.You can enjoy eating in the best condition by following our recommended way of eating at our restaurant!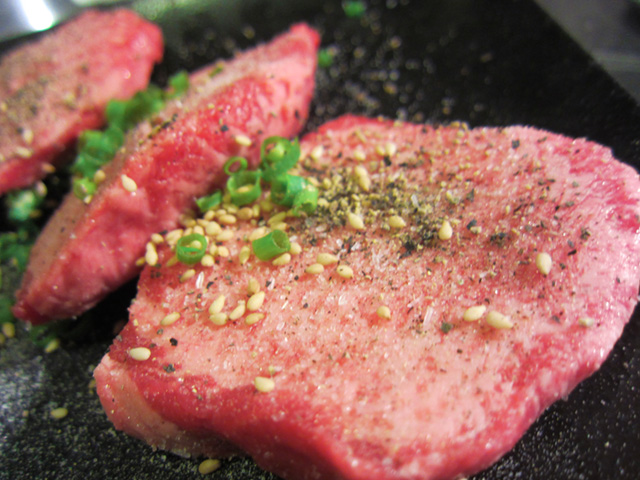 We have a recommended way of eating at our restaurant that we believe is the most delicious! It's not difficult or complicated, and it won't take much effort, so please try it out.
For salt-flavored meat, we provide lemon on the side, so please put the lemon on the meat before grilling it, and eat it without sauce.
For meat with sauce, please grill it as is, and after it's cooked, dip it in the sauce and eat.
For miso-flavored meat, simply grill it, then dip it in the sauce and eat.
That's all there is to it!
I don't mean to impose, but in order to help you fully enjoy the flavor of the meat…
When you actually go to various yakiniku (Japanese BBQ) restaurants and sit down, you may notice that there are different styles of yakiniku restaurants.
Some have several types of sauces on the table.
Some only have one type of sauce.
And some have no sauce at all.
You may also encounter various ways of serving the meat.
Some restaurants serve the sliced meat on a plate without seasoning.
Some restaurants serve the sliced meat on a plate with salt sprinkled on top.
And some restaurants marinate the sliced meat in some sort of seasoning beforehand.
After the meat is cooked, you may wonder how to eat it.
Should you dip it generously in sauce?
Or eat it as is?
You may be surprised to find that many restaurants leave it up to the customers to decide. Each restaurant should be providing the best possible meat in their own unique way of presentation and eating.
"This meat tastes best with this sauce!"
"Don't dip this meat in any sauce and be careful not to overcook it!"
Each restaurant has its own way of enjoying the meat deliciously.
How should it be cooked to be delicious?
We would like our customers to ask our staff how to cook the meat for the best taste and enjoy the difference through practical experience!
We are not trying to push it on you, but we would like to share the knowledge of our meat-loving staff who know the characteristics of meat well, the differences in taste by cut, and the changes after cooking!"
3.You can also enjoy delicious Japanese beef from the neighboring island!
We search all over the country for delicious meat, from north to south.
Since our opening, our concept has been to serve delicious Ishigaki beef and black-haired wagyu from all over the country. We have searched all over Japan, from Hokkaido in the north to Okinawa in the south, to provide our customers with a variety of delicious Japanese beef.
Nagasaki-produced wagyu has a good balance of lean meat.
Hokkaido-produced wagyu has a rich flavor of fat.
Wagyu produced in Mie prefecture has a consistent marbling.
I understand that you have been exploring various opinions and conducting repeated tastings in search of better beef. And finally, you have found a great beef from the neighboring island, Miyako Island!
The stress-free cows raised in the same excellent environment as Ishigaki Island produce delicious beef.
The individual cows are also large and well-developed, and their marbling, umami flavor of the lean meat, color, and luster are all on par with Ishigaki beef.
Currently, only about 10 cows per month appear on the market, compared to the approximately 60 Ishigaki cows, making it a rare type of wagyu. The Miyako Island JA (agricultural cooperative) is planning to actively promote and improve their farming practices, so the popularity of this beef may increase in the future.
However, it is still relatively unknown, but it has an excellent meat quality that everyone will be satisfied with! Currently, only MARU has all the cuts available from Ishigaki Island.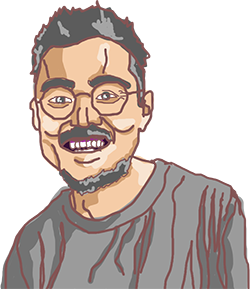 *Not available as of October 2022! Sorry.
4.After numerous failures, it has become our signature dessert!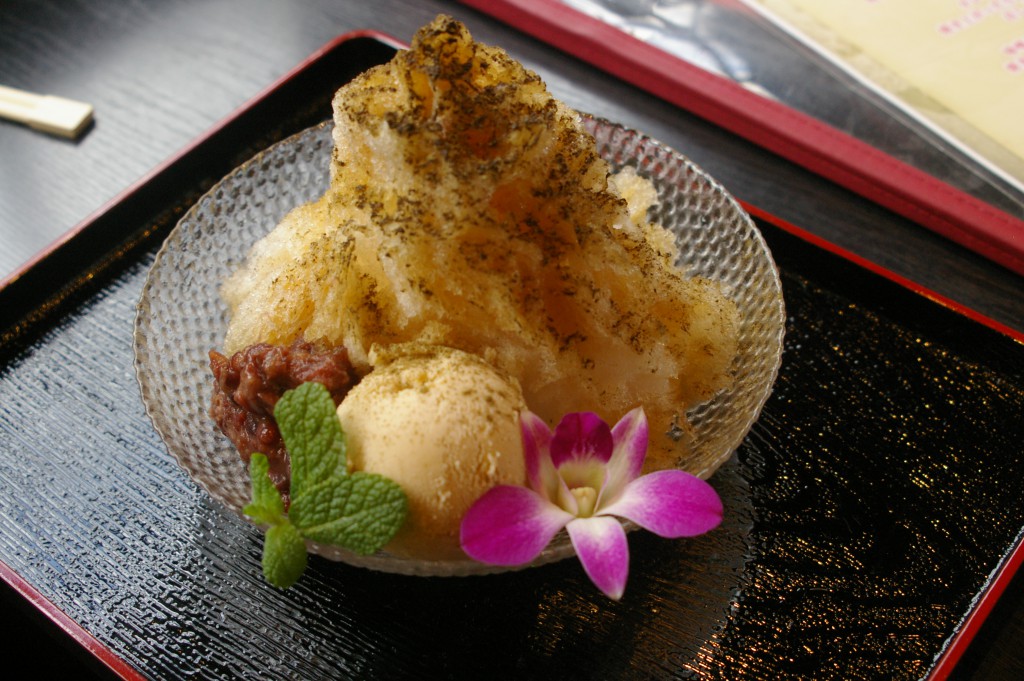 Many yakiniku restaurants don't make their own desserts, but at our restaurant, we make our desserts from scratch and serve them fresh. We use an ice cream maker to make our ice cream on site. We've studied various levels of sweetness, from wasanbon sugar to handmade island-grown black sugar from Miwahara Papa. For garnish, we use a variety of mint leaves, including peppermint, Japanese mint, and royal mint, all sourced from MARU Farm, demonstrating our unwavering commitment to quality.
We have created many types of ice cream, such as vanilla, cone, island banana, purple sweet potato, chai, coffee, salted caramel, pistachio, roasted green tea, papaya, mango, lemon, sudachi, taro, passion fruit, and more. However, at the same time, it has also been a history of hardship.
Rejected by everyone, the ume (Japanese plum) ice cream.
The avocado ice cream that was called too green.
The papaya ice cream that was said to be smelly.
There is a classic dessert now, despite numerous failures.
Unwaveringly popular, the vanilla ice cream is topped with grains of Japanese brown sugar.
With its bitter flavor, the salted caramel ice cream has bits of grandpa's black sugar.
For a grown-up dessert, the hojicha ice cream is sprinkled with hojicha powder.
The classic ice cream menu consists of basically three types!
In addition, there's the most popular MARU monaka: a new textured ice cream that wraps hojicha ice cream in mochi and sandwiches it in crispy monaka, breaking the common sense of regular store-bought monaka ice cream!
5.Let's eat grilled meat and also gather some sightseeing information!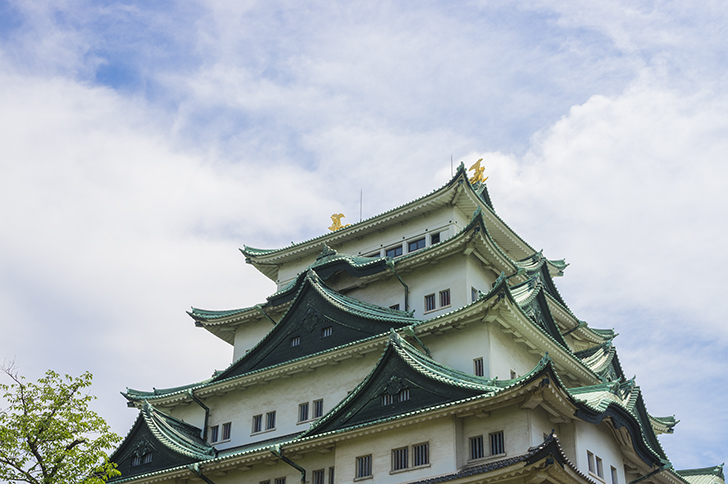 For our shop, which has many staff who have come to Ishigaki Island from outside the area, many of them were attracted to the environment of this southern island and decided to move here. The cheerful staff are enamored with this true tropical climate that is warm in the winter and extremely hot in the summer. To fully enjoy Ishigaki Island, it's best to get information from local staff who live here.
For example, …
January is the Ishigaki Island Marathon, and it's very cold. The average temperature is 15 degrees Celsius, and occasionally it drops below 12 degrees, causing fish to be washed up on the beach in a near-death state (a chance to catch them).
February is the Kuroshima WAGYU Festival! It's a funky festival where you can win a whole cow. If you win, bring it over! There are also some local events like the Sixteenth Day Festival (a gathering of relatives at graves to honor ancestors), and some shops are closed for it!
March is the start of the beach season and Coral Week (3/5-3/12), which includes various events and environmental tours related to coral conservation. There's also MARU's anniversary festival!
April is the season for Sanizu (a beach event to pray for women's happiness and health) and triathlons, and fireflies begin to appear around this time too!
May has a music festival on Hateruma Island, and there's also a diving festival. The cicadas are starting to sing!
June is a day of remembrance, so we need to pray for the dead. There's also Harley Day! After Harley Day, the rainy season ends! It's hot and tough every day! The pineapples are getting really tasty! The sagari flowers start to bloom at the end of the month!
July, it's the Orion Beer Festival, which my uncle is proud of! "ARI KANPAI!(Cheers!)" In Yonaguni, they're holding an international marlin fishing tournament. I wonder if Mr. Matsukata is coming? The Harbor Festival will also be held around Marine Day! Come to think of it, it's also the season for sea turtle hatching. Fruits are in full bloom!
August, it's the local festival, the Harvest Festival! It's a prayer festival for a safe harvest and a bountiful harvest next year! The Southern Island Star Festival, with a lights-out event across the island! It's the season when the Milky Way is beautiful! There's also the Soron Angama (a ceremony to welcome and honor ancestors at various places on Ishigaki Island). I feel like there was a festival, too…? It's too hot to remember…
September, there's the Toubaraa-ma (a competition to sing with the traditional Okinawan three-stringed instrument). There's also the Keigan Festival (a festival where you make a wish to the gods and then release it after it comes true). There's also the Industrial Festival, where they exhibit and sell local products! It's still hot…
October, the cicadas are still singing, but it's the season when swimming in the sea gradually decreases. It's recommended to climb "Mt. NOSOKO MAPE"(about 20 minutes) during this season. If you're lucky, you might see a flock of thousands of migratory birds called Sashiba!
November, it's the Ishigaki Island Festival! There's a citizen parade and fireworks! They also have the Earth Ride, a cycling event where you ride 120 km. I've participated once, and I heard that the purpose is to enjoy the nature of Ishigaki Island in a relaxed event, not a competitive race, but some people were really going all out!
December, there's the Southern Island Lantern Festival, and there are events where they make ice trees and artificial snowfall. It's so lovely to have a tropical Christmas feel with palm tree trees and a less intense vibe. It's getting cold, about 15°C.
These are just a few examples.
By presenting events and ways to enjoy them from a different perspective than guidebooks, I believe I can provide various suggestions. Please feel free to ask me anything.
Summary
In summary, throughout this conversation, we have discussed five reasons why visitors to Ishigaki Island should come to MARU to enjoy delicious Yakiniku (Japanese BBQ) featuring Ishigaki beef. These reasons include the high-quality and delicious taste of Ishigaki beef, the reasonable pricing, the welcoming and friendly atmosphere, the unique and innovative menu offerings, and the knowledgeable and passionate staff. The recommendation is based on firsthand experience and a desire to provide a unique and enjoyable dining experience to visitors to Ishigaki Island.